Package Cusco Machupicchu Sacred Valley 2022
Cusco travel package, if you decide to take a Peru vacation, you have to visit Cusco Machupicchu and Sacred Valley, one of the world's most popular tourism destinations, with its very own brand of magic and spirit and discover all its hidden enchantments on one of the many different Machu Picchu tours.
Program details: Cusco Machupicchu 4 days 3 nights
Day 01: Flight Lima to Cusco. Arrival in Cusco and transfer to the hotel + Cusco city tour.
You will flight from Lima to Cusco. Arrival in Cusco city and transfer to your hotel, where the rest of the morning is free time to rest and to acclimatize to the altitude.
At 13:00 Hrs. We will pick you up from your hotel with direction to first point of visit, where we will know the imposing Cathedral of Cusco. Later, we will pass to know the Sun Temple or Qoricancha; place that keeps a syncretism among Inca culture and the compulsory impost of colonial times. Currently, this temple of the Sun, it is known as Santo Domingo temple.
Finishing this visit of religious sites with Inca vestiges, we will pass to known the four ruins circuit; that is located to 20 minutes of Cusco city, where we will see the archaeological and majestic places of: Sacsayhuaman, Q'enqo, Puca Pucara and Tambomachay. Ending up our tour at 18:00 hrs.
Day 02: Sacred Valley of the Incas + train to Aguas Calientes. Overnight.
At 08:00am. we will pick you up from your hotel for begin the tour to Sacred Valley. Crossing by beautiful viewpoints and make the stop in our first destiny, that is the Sacred Valley viewpoint. From here, we will have the pleasure of witnessing the snowcapped mountains of Chicon, Veronica, and Pumawanca, also, we will have an extensive view of whole Sacred Valley of the Incas.
Then, we will visit the archaeological place of Pisaq and then the famous Pisac Market after this visit will take the bus to Ollantaytambo, both of them have different Inca constructions and the market places.
Train ride from Ollantaytambo to Aguas Calientes (from 16:36 hrs. to 18:09 hrs.)Overnight at hotel in Aguas Calientes (Machu Picchu).
Day 03: Tour Machu Picchu and train to Ollantaytambo. Bus to Cusco city.
Duration: 7 to 8 hours approx.
We will begin the tour very early (6:00am aprox), after breakfast we will pick you up from your hotel for begin our tour to Machu Picchu. We will take the bus up to Machu Picchu citadel. Into this place, we will begin our Machu Picchu tour through the archaeological complex of Machu Picchu. Optional: Hike to Huaynapicchu (3 hours, without Guide).
Lowering bus to Aguas Calientes. Lunch in Aguas Calientes and in the afternoon return by train to Aguas Calientes to Ollantaytambo and by bus from Ollantaytambo to Cusco. Transfer to your hotel in Cusco.
Day 04: Morning transfer to airport - flight to Lima.
Breakfast at the hotel. In the mornign you will be transferred to the airport for your flight back to Lima and journey home or on to your next destination.
Alternatively, customize this package to spend more time exploring highlands of Peru or browse our full range of Packages to Huaraz and continue your exciting trip to Peru!
What's included?
Services included in the prices:
Professional tour guide in English.
Entrance to all the attractions to visit Machu Picchu and Huanapicchu, Sacred Valley, City tour and surrounding areas, churches and museums.
All indicated pick-ups and transfers in group service with English-speaking guide
Domestic flights (Lima - Cusco - Lima)
3 nights hotel (2 nights Cusco, 1 night Machupicchu town)
All breakfasts at hotels.
Afternoon city tour Cusco
Tour Sacred valley (pick up at your hotel in Cusco and drop off in Ollantaytambo for to take train)
Tour Machupicchu
Train tickets from Ollantaytambo to Machupicchu and viceverse.
Bus tickets from Machupicchu town to Machupicchu ruins and viceverse.
Machupicchu entrance ticket.
Not included:
International flights to/from Lima and applicable airport taxes
Lunches or dinners (unless otherwise specified)
Additional expenses, such as laundry, telephone calls, snacks, etc.
Travel insurance.
Bear in mind:
Unaccompanied package: This package are without accompanying guide: in the evenings and free times, you need to be a bit independent, choose your restaurants, clearing the bill etc. All tours are with English guidance so a good understanding of English is a requirement. Knowing how to say "hello" and "thank you" in Spanish would also be nice. A travel guide (book) will be necessary for background information, restaurants etc.
Prices according to number of people and number of days Please contact us for more information.
Special offer:
price per person
From: US $ 181
Booking conditions:
Prices valid for normal season (group tours). These may vary on holidays and long weekends (Holy Week, National Holidays and Long Holidays).
If you book in advance, you can access special prices and above all a fully planned trip.
You confirm your trip with the payment of 80% of the total and the rest when you arrive in Cusco.
Dear visitors, our company is available to provide you with all the detailed information that you request, we will respond as soon as possible, as we have an expert advisor always available.
Our package rates may have offer prices according to the anticipation of your reservation or the number of participants, please contact us for more information.
What to know?
This package is suitable for those who visit Cusco for the first time, and you will get to know the essentials such as the famous archeological sites, the Sacred Valley and of course Machupicchu.
We recommend taking a flight from Lima on the morning shift and it will arrive in Cusco in an hour. Therefore, you will take advantage of the afternoon to do a city tour.
The clothing to bring is according to the season and the activity to be carried out. The months of sun or Andean summer are (mid-April to October), the days are with intense sun and the temperature reaches up to 20 ° C approx. but at night it drops abruptly to 5 or 2°C approx. It is recommended to bring light clothing or long sleeves for the day and warm clothes for the nights.
During the rainy season (November to April), it is advisable to bring waterproof clothing and shoes that resist water and cold.
If you plan to develop other activities in the mountain ranges of Cusco, such as camping, hiking, ice climbing, cycling, etc. It is recommended to wear the appropriate clothing and/or equipment.
The program that we show here is 4 days/3 nights, but if you want to extend your stay, please request our programs of up to 5 or 6 days.
Information for a better experience in Cusco Machupicchu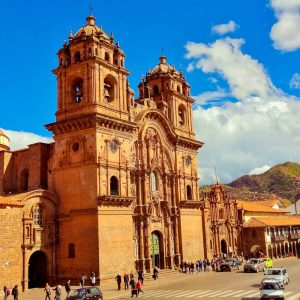 For an even more complete experience you should know the following information before traveling to Cusco Machupicchu.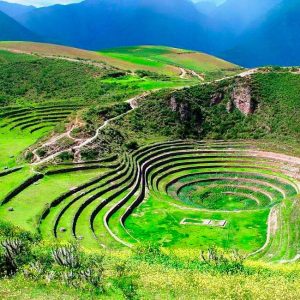 Altitude sickness in Cusco? travel tips
It is important to know what precautions to take before traveling to Cusco, because it is located in the Andes, Soroche is a possibility.