Trujillo Chiclayo Sipan Lord Chachapoyas Kuelap roundtrip
Enjoy the magnificent Moche route Trujillo Chiclayo and Chachapoyas nature arqueology tour package.
Discoverer the Wonder of the Peruvian Archaeology in the North Coast and nature in Chachapoyas
We explore and enjoy the amazing archaeological sites and diverse cultures of the north coast. With tours in Chiclayo, Trujillo and Chachapoyas this itinerary includes visits to Trujillo Chan Chan, the sprawling 500-acre complex of adobe palaces built by the pre-Inca Chimú culture, and also the majestic Moche Temples of the Sun and the Moon. In Chiclayo we visit Túcume, the Sipán archaeological site, and the Museum of the Royal Tombs. Continue our trip visiting Chachapoyas..

Non escorted tour: All tours, hotels, transfers, transport & domestic flights are booked but you do not have a tour guide in the evenings, leisure hours etc. All tours are with English speaking guide and joined with other tourists.
Program details: Perú Moche route
Day 01: Arrival in Lima – optional city tour Lima - overnight.
You are picked up at the airport in Lima. Transfer to your hotel en Miraflores. Day free or optional city tour to Lima (depending waht time arrive you flight).
Overnight in Lima.
Day 02: Lima - Trujillo - city tour
Duration: 1 hour flight and 3 hours tour
You are picked up at your hotel or airport in Lima. Flight conexion Lima to Trujillo.
Arrival to the City of Trujillo, meet and greet by our local representative that will take us directly to our hotel , after the check in you will received a short pre briefing of your trip . At time we will start our city tour of Trujillo.
Our second visit will take place at the Cassinelli museum, a great private collection that has on display unique pieces from the different cultures that thrived on the north of Peru about 2000 years ago. At this remarkable museum you will be able to see genuine ceramics from the Moche Culture representation various types of animals, musical instruments, human deceases, different human races from ancient times and fine erotic scenes. This museum shows pieces mainly from the Mochica, Chimu and Recuay Culture. The Cassinelli museum is undoubtedly a small treasure of the city of Trujillo. Later we will drive our vehicle to the center of the city where we will visit the house of the emancipation, a historic place where the precursors of independence met for the forthcoming independence of Peru. In the interior we will be able to observe a beautiful mock-up that shows the historic center of Trujillo during the colonial epoch.
Then we will visit the Calonge house or Urquiaga house, one wonderful construction of neoclassic style that once housed the liberator Simon Bolivar. In the interior of this colonial house we will appreciate Simon Bolivar's desk, pottery collection and other interesting relics.
Finally we will do a short walking tour around the main square of Trujillo and will be able to see the cathedral Trujillo, whose foundation dates from XVII century. at time Dropp off at your hotel.
Day 03: Moon & Sun Temple - the pre-Inca city of Chan Chan - Bus to Chiclayo.
Duration: 6 – 7 hours tour, 2.5 hours (to Chiclayo)
After breakfast. Excursion 15 minutes South of Trujillo to visit the enormous adobe constructions built by the Mochica Culture in the 5th century, called Temple of the Sun, considered the largest adobe pyramid in Peru and the Temple of the Moon, housing an extensive burial ground and some fine polychrome murals in which their deity is often printed. Is believed that both were complementary, one administrative and the other religious. Proceed to Huanchaco Beach, well frequented by beach-goers and surfers, you will have the opportunity to Trujillo Tours – Chiclayo Tours, Peru Toursappreciate the local fishermen surfing the waves in their traditional "Caballitos de Totora", little reed boats used for fishing since pre Inca times, by Northern Peruvians during lunch.
In the afternoon, visit the largest mud archaeological complex of the pre-Hispanic America, Chan Chan, ancient Capital of the Chimu Empire (13th Century), visiting the Temple del Arco Iris, the site museum and the Tshudi Palace. After this tour transfer to Trujillo bus station to take the bus to Chiclayo (2 hours 30 minutes approx.). Upon arrival, transfer to your selected hotel. Overnight in Chiclayo.
Day 04: Chiclayo: Huaca Rajada and the Royal Tombs of Sipán. Night Bus to Chachapoyas.
Duration: 6 – 7 hours tour
After breakfast we will continue our route for 40 minutes from Chiclayo to Visit the archaeological complex of Tucume or Valley of the Pyramids, an important archaeological complex of the Lambayeque Culture (BC 1,000 / 1,350 AD), consisting of pyramids from which the extensive pre-Columbian urban site can be surveyed.
After a typical Northern dishes lunch, begin excursion to the impressive Necropolis of Huaca Rajada, a Mochica funeral centre where a great number of tombs have been discovered and where the tombs of the Old Lord of Sipan (3rd Century) and the Lord of Sipan (5th Century), famous for its objects in gold and semi-precious stones, were unearthed in the decade of the 1980's by Peruvian archaeologists led by Dr. Walter Alva. Transfer to the bus station to Chachapoyas night bus.
Day 05: Arrival to Chachapoyas - tour Karajia and Quiocta Cave.
At the morning Upon arrival in Chachapoyas, transfer to your hotel.
After the breakfast start the tour and your first stop is the town of Cruzpata, which is the launching point for the hike to the Karajia sarcophagi, 1000 year old tombs embedded at the top of a cliff. Each sarcophagus stands almost 2 meters tall, are made of mud, and decorated with geometric shapes. You will eat lunch afterwards, and then it's off to Quiocta Cave, a major natural attraction in the town of Lamud. The cave is extremely interesting, from an archeological and geological point of view, because of its location. There are cave paintings, usually shapeless, as well as animal and human bones at the cave entrance. The remains are a constant throughout the first section of the cave since the Chachapoyas used caves for burial sites. The first cave formations are seen nearly 300 meters from the mouth of the cave, including stalagmites, stalactites, flowstone, columns, and gours. Overnight in Chachapoyas.
Day 06: Tour to Kuelap arqueological monument.
Duration: 7 hours aprox.
Today you will head off to Kuelap, a major archeological site built by the Chachapoyas. It is a massive stone structure located at the top of a 3000 meter tall mountain. It is located on the left bank of the Uctubamba River in the Province of Luya. Experts place its construction at around 1000 A.D., which coincides with the golden age of the Chachapoyas culture. In their native language, Kuelap means "cold place", and while this site is in the rainforest, it enjoys a temperate climate, dry during the day with extreme drops in temperature at night.
Though some scholars believe Kuelap was a fortress, Peruvian archeologist Federico Kauffmann Doig claims it was a hub for managing food production and for religion. Some think it was merely a fortified city. Return to Chachapoyas.
Day 07: Tour to Gocta falls
Duration: 7 – 8 hours aprox.
The day trip begins at the small town of Cocachimba, which is en route to Gocta Falls, the world's third largest after Angel Falls in Venezuela and Tugela Falls in South Africa. You will have to walk 5 kilometers to reach the site of the waterfall on a trail that cuts through thick vegetation, but the effort is well worth it for you are rewarded with a wonder of nature set within a lovely locality. Afterwards, you return to Chachapoyas. Overnight
Day 08: Transfer Chachapoyas to Jaen - Flight to Lima.
You will be transferred to the airport in Jaen (4 hours by car) for your flight to Lima.
Included services:
Professional tour guide in English.
Entrance to all the attractions to visit and surrounding areas, churches and museums.
All indicated pick-ups and transfers in group service with english-speaking guide
Domestic flights (Jaen to Lima)
6 nights hotel (Lima, Trujillo, Chiclayo, Chachapoyas)
Breakfasts at all hotels.
Bus tickets from Lima to Trujillo and Chiclayo to Chachapoyas.
All entrance fees.
No incluye:
International flights to/from Lima and applicable airport taxes
Lunches or dinners (unless otherwise specified)
Additional expenses, such as laundry, telephone calls, snacks, etc.
Travel insurance
Bear in mind:
Unaccompanied package: This package are without accompanying guide: in the evenings and free time, you need to be a bit independent, choose your restaurants, clearing the bill etc. All tours are with English guidance so a good understanding of English is a requirement. Knowing how to say "hello" and "thank you" in Spanish would also be nice. A travel guide (book) will be necessary for background information, restaurants etc..
Full service from Arequipa Airport to Lima Airport. The day of arrival in Peru or the next day we have a briefing to clarify any doubts that may exist, deliver our travel map with vouchers, tickets, etc.
This is an example itinerary only and can be tailored to your individual needs. We can add segments and most packs can be made slightly shorter as well. Please, for any question, contact us with total confidence.
Group departure price:
Price US $ dollars per person
From: US $ --
Prices valid for normal influx season (group tours). These could vary on holidays and festivities (Holy Week, Independence Day of Peru).
If you book in advance, you can access special prices and above all a fully planned trip.
You confirm your trip with the payment of 80% of the total and the rest when you arrive in Peru.
Dear visitors, our company is available to provide you with all the detailed information that you request, we will respond as soon as possible, as we have an expert advisor always available.
Our rates could be special according to the anticipation of your reservation or the number of participants, please contact us for more information.
HOW TO BOOK?
To start the procedures of your reservation, please, we need you to send us the following information:
Full names:
N° of your passport and expiration date:
Nationality:
Date of birth:
Phone and email:
It is very important your information about your flight schedule, to be able to pick it up at the time of your arrival.
To confirm reservations, 70% of the payment is required in advance and the other 30% can be paid upon arrival in Peru.
We have 4 payment options for you to make the deposit:
Paymet with card: We accept all VISA or MASTERCARD credit or debit cards through a link that we will send to your email or WhatsApp, the surcharge by this means is an additional 4.5% (SSL secure system).
Payment via transfer: Our business acount:
International Interbank Deposit
Swift code: BINPPEPL
Banco Internacional del Peru (INTERBANK)
Address: Street Huaylas # 250, Independencia
City: Huaraz Country: Peru
Beneficiary: Romer Alfredo Yauri Camones
Account: 622-312347213-3
IBAN code: 003-622-013123472133-83
(If you transfer from your bank to our bank in Peru, you must add the international transfer charge of the issuing and receiving bank, consult your bank about the additional amount that will be charged).
Payment via Western Union:
Western Union o Money Gram:
Names: ROMER ALFREDO
Surnames: YAURI CAMONES
DNI: 42377569
Adress: Jr. Huaylas Nº 250 – Independencia - Huaraz
Phone:+51 969 005 051
(If you transfer from your bank to our bank in Peru, you must add the international transfer charge of the issuing and receiving bank, consult your bank about the additional amount that will be charged).
Payment via PAYPAL: We generate a payment order and send it to your email; if you accept this option you will have a surcharge of 7%.
¡We are at your service!
What to know?
This package is suitable for those who want to combine magnificent cultural experiences in the arqueological monuments and andes nature.
The services start from your arrival in Lima, we will pick you up at the airport.
The clothing to bring is according to the season and the activity to be carried out. The sunny months or dry season is from mid-April to October, the days are intensely sunny and the temperature reaches approx. 20°C. but at night it drops abruptly to 5 or 2°C approx. It is recommended to bring light clothing or long sleeves for the day and warm clothes for the nights.
During the rainy season (November to April), it is advisable to bring waterproof clothing and shoes that resist water and cold.
If you plan to develop other activities in the mountains, such as hiking, camping, trekking, cycling, etc. It is recommended to wear the appropriate clothing and/or equipment.
Information for a better experience in Peru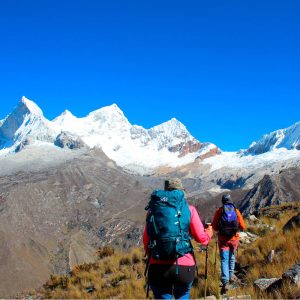 For an even more complete experience you should take into account the following information before traveling to Peru.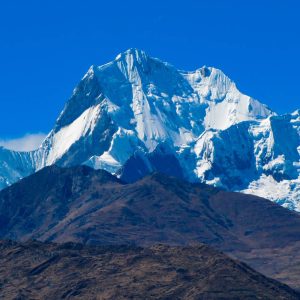 Altitude sickness in Perú? Travel tips
It is important to know what precautions to take before traveling to the Andes of Peru, also because of its geography, Soroche is a possibility.