PACAYA SAMIRIA Amazon Lodge 2022
Live the amazon at another level in Amazon Pacaya Samiria lodge. Enjoy ecoadventure, biodiversity observation, sustainable activities in communities, Taricayas conservation, Vivencial gastronomy, Amazon cosmovision and now we enrich your experience!
What make us different?
Five reasons to choose our ecolodge: Location, Own Private Reserve (130 hectares – 325 acres), Guaranteed watching, Commitment with sustainability, Commitment with security
Program details: Pacaya Samiria Lodge 4 days 3 nights
Day 1: Reception at the airport or hotel in Iquitos - Transfer to Pacaya Samiria Lodge (little stop in Nauta)
Travel time: 1.5 hours (by car) 1 hour by boat approx.
Pick up and drive to Nauta (60 miles)
In Nauta visit the SapiSapi pond, where we can see species such as the paiche (largest Amazonian fish), arawana, quelonios (taricaya, charapa), and regional turtle, as well as a brief story at the Centenary Square
From Nauta by boat to Pcaya Samiria lodge (welcome drink), acommodation in room and lunch
Afternoon we will walk around the lodge, where we will identify flora and fauna.
In the night we during return we will see dart frogs characterized by their bright colors.
Dinner at the lodge and overnight.
Day 2: Pacaya Samiria nature reserve
Brekfast at the lodge
Visit to Pacaya Samiria national reserve.
GUARANTEED sighting of pink and gray dolphins.
We will also be immersed in the wide variety of flora and fauna the reserve offers.
We enjoy water perfectly reflects the sky, clouds, vegetation and large trees along the river banks.
Also we can see variety of flora and fauna like monkeys, birds, practice fishing.
Stop for cold Lunch
Dinner at the lodge.
After dinner we share a myths and legends of the Peruvian Amazon. Overnight.
Day 3: Sustainable experience.
Visit to the Community of San Jorge to learn about their way of life and ancestral customs.
Visit to the Artisan Women Center (Pua Kamatawara) project developed by Pacaya Samiria Amazon Lodge.
Boat trip on the Marañón river to Cocha Shiriyacu or the same river (Depending on season and suitable conditions for fishing)
Visit to the Community on January 20 and climbing of aguaje palms Artisanal fishing, using two techniques of riparian man for subsistence fishing, rod and trap.
Dinner and overnight.
Day 4: Birdwatching and fishing.
Review of the fishing traps left the day before
Tasting of an Amazonian breakfast with the result of fishing
Birdwatching activities of birds from riverside and in restinga forests.
Lunch, free time for personal hygiene and then pack for return trip same way.
Transfer to the airport or city of Iquitos
What's included?
Services included in the prices:
Transfer from the airport or hotel in the city of Iquitos to Pacaya Samiria Amazon Lodge and vice versa.
Complete food (lunch, dinner and breakfast) in the Lodge.
Full accommodation at Pacaya Samiria Amazon Lodge.
All excursions, guide (Spanish and English) as well as a visit to the Pacaya Samiria National Reserve.
Entrance ticket to Pacaya Samiria National reserve.
Not included:
Tips for guides and staff members. (Optional)
Poncho for rain.
Extra costs unrelated to what is included in the activities of the lodge (Souvenirs)
Alcoholic beverages
Extra boat in case of being outside the established schedule.
Air tickets, airport taxes, bottled drinks and other unspecified services.
Prices according to number of people and number of days Please contact us for more information.
Price x person:
| | | | |
| --- | --- | --- | --- |
| # people | 1 | 2 - 10 | 11+ |
| 3 days/2 nights | S/ ---   | S/ ---   | S/ ---    |
| 4 days/3 nights | S/ ---   | S/ --- | S/ ---    |
| 5 days/4 nights | S/ ---   | S/ ---   | S/ ---    |
Booking conditions:
Children from 3 to 11 years: 40% discount (it is important to scan the identity document), Children from 12 years apply adult price. It is necessary to add private guide to families with children (Consult additional cost).
For programmes longer than 6 day - 5 nights or more personalized programmes, please contact us
The fixed itinerary of our boats that are included in the package cost are: (Iquitos - Nauta - the Lodge leaving in the morning and from the Lodge to Iquitos arriving in the city at 4:00 pm.). Take note that, to begin the tour, passengers must be in Iquitos before 9:00 a.m. and for the last day of the tour, the flight to Lima must be after 6:00 p.m.
FAQs?
What is the best season to visit the jungle?
The jungle can be visited all year round. The only thing which changes is the level of the water. Each period has its charm. During the low-water season, you can walk a lot more and there are less mosquitos. Where we walk in the low-water season, we use canoes at a few meters from the canopy of the trees. Then, it is possible to see more flowers.

What is the most dangerous thing that could happen?
Being bitten by a serpent. This is why we provide rubber boots. Since we began in 1999, no traveler has been bitten, and if it does come to pass, we have snake anti-venom and our own boats to transfer you immediately to Iquitos. We have expert guides who know what to do in case something unpredicted happens, as well as having on hand any and all necessary equipment for emergencies, such as tools for the boat, water, first aid kit, etc.
What to bring?:
Swimsuit, long-sleeved shirts / polo shirts (light colors to avoid mosquitoes)
Short sleeve shirts for boat / village rides
Fresh pijamas, comfortable shorts
Baggy long pants (not leggings type) because mosquitoes can pass them
Sandals, sneakers for boating (various changes of clothes due to moisture, especially underwear such as socks for boots)
Sunglasses, repellent, necessary for walks. sun block (we recommend a natural ibre paraben).
Flashlight per person, rain ponchos. (at the Lodge we sell)
Binoculars (8x42), small backpack to carry repellent, water, etc. during excursions hat that gives a lot of shade.
Photo / video camera, toothbrush and toothpaste / shaver (if it is electric that is previously charged)
Cloth bag for dirty clothes
Cash (soles) for purchases in town, tips and consumption of the bar.
Information for a better experience in the Perú's jungle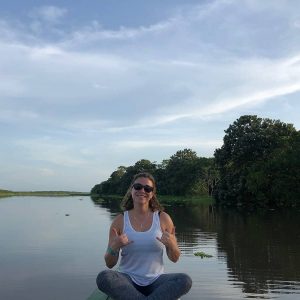 For an even more complete experience you should know the following information before traveling to the Peruvian jungle.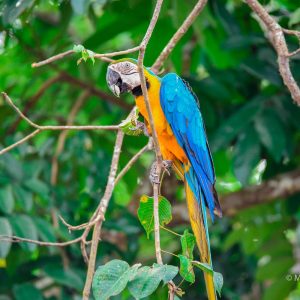 How to get to Iquitos?
It is important to know which is the best way to get to the city of Iquitos. Is it only possible by flight? o Is it also possible by land?